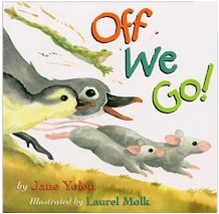 The children enjoyed the wonderful story Off We Go! By Jane Yolen. They particularly enjoyed the animals in the story and wanted to learn more about them. We got informational books about ducks, mice, spiders, snakes, frogs and moles. During a center day the children worked with Mrs. Gamache to choose an animal to research and created a graphic organizer to write down information they learned about their animal.
The next day, the children used the books to help them create drawings of their animals. They were careful to look at details and to make their animals realistic.
During the following tech day, the children typed their information on a Microsoft Word document all by themselves.
We hope you enjoy the presentation!